"Dr. Vernikos has been a valuable advisor to HealthyLogics Inc., since its inception. HealthyLogics is a company that develops cutting edge electronic devices for remote, continuous monitoring of body functions in order to provide data and feedback to the individual or their physician."
Olivier Contant, CEO HealthyLogics Inc.
Consulting to Organizations
Dr. Joan draws on her deep organizational, executive leadership to collaborate with for-profit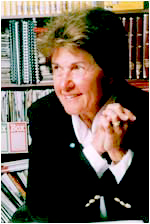 and not-for-profit life sciences organizations, space industry projects, and health-sector public policy initiatives.

Today, Joan is active applying her common-sense solutions to improve the health and well-being of employees in mid-market organizations, while simultaneously improving productivity and lowering health care costs.

To see how bringing a thought leader into your organization can accelerate returns on your efforts, contact Dr. Joan today.