If you have not read one of Dr. Joan's books,
heard her speak or subscribed to her blog,
get ready to be swept away by her commitment
to help all of us attain a better quality of life.
Services
Dr. Joan serves individuals who choose to be active participants in their health, and organizations who intend to provide their constituents solutions to live in greater well-being.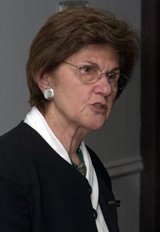 Since her retirement from NASA as Director of Life Sciences, Dr. Joan has committed to bring her practical solutions on how to live and age well to as many people as possible.
Today, she offers several ways for individuals and organizations to take advantage of the opportunity to connect with her unique wisdom and skills. Dr. Joan has been a sought-after
Speaker
for more than 35 years, focusing now on her new book "Sitting Kills, Moving Heals" and the message that with simple everyday movement you can have lifelong health, and vitality. Without going to the gym. Those looking for an expert
with a proven track-record , Dr. Joan selectively
Consults
to space industry projects, life sciences organizations, and health-sector public policy initiatives, as well as company employee wellness programs.
Contact Us